01
Look through our portfolio of custom systems created over the years for our customers. We review your requirements and provide adaptive unmanned solutions to meet emerging applications. Contact us for a discussion on the type of platform solutions available for your unique project!
02
Custom airframes are available to your requirements. Please contact us if you have any other customized applications for system areas not directly listed on our e-mail at: custom@idaerospace.com
03
INTEGRATED DYNAMICS offers a UAV technology demonstrator program (TDP) that allows customers to visualise capabilities, payload options and applications for their prototype builds.
FIELD PROVEN AIRFRAMES FOR YOUR PROJECTS
WE ARE UAV PROFESSIONALS
You might know us as a type – people who take things apart, knocking off a few parts and then putting things back together to make something completely different. You see the spark in their eye and a passion to see things differently. We let you define a problem. We define solutions. And that is who we are.
Those who design, build; those who build, design. The two concepts go hand-in-hand and influence each other. By building what we design, we learn to design better, which means we build quicker, which means we get into testing faster.We are not afraid to get our hands dirty. Our engineering team is a group of hands-on builders and makers who are passionate about unmanned systems.
Testing is where we are rigorous in the verification of our designs and building work. While experimental data allows analysis of assumptions, field and operational testing is where we really learn what might need adjusting. By testing various components during the design and build phases – we aim for confidence in the overall functionality of the system.
Featured Services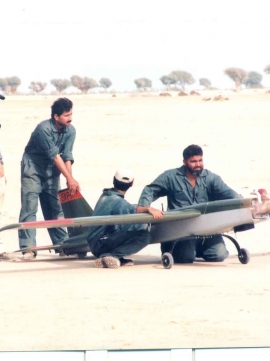 Field Tested Airframes
Demonstrable Platforms
Operationally Ruggedized